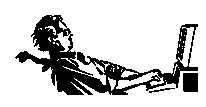 NOCCC Dues
NOCCC Fee Schedule for membership:
The fee schedule has been set up to increase club membership, attract people with an interest in computing, and attract local computer-related businesses to place ads in the Orange Bytes with or without becoming NOCCC members.
We are also offering members the opportunity to help our club financially by making donations that should be income-tax deductible since we are chartered as a non-profit 501(c)(3) organization. Donors will be acknowledged in the Orange Bytes and the Membership level will be shown on the Member's Badge.
Your regular dues is tax deductible!
Membership Level ($) 1 Year / 3 Years

| | | |
| --- | --- | --- |
| Individual Member | 35 | 90 |
| Each Additional Family Member | 15 | 40 |
| Full-Time* Enrolled College Student | 20 | |
| Enrolled High School Student | 15 | |
| Business Member + Ad (Business Card) | 180 | |
| | | |
| Business Member + Ad (¼ Page, ½ Page) | 465 | 800 |
| Business Member + Ad (Full Page) | 1,475 | |
| Membership Donations ($) Contributing Member | 75 | |
| Supporting Member | 100 | |
| Advocate Member | 250 | |
| Patron Member | 500 | |