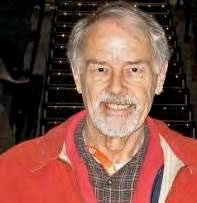 Mobile Computing
Ben Lochtenbergh, SIG Leader


Oh boy do I have some stories to tell the next SIG meeting! I decided to go on vacation without a PC, just do all of my work with my SAMSUNG smartphone having only carry-on luggage.
Well that worked until I debarked from a water-taxi onto the little island of Bonaire. I had to swim ashore because there is no pier and the island has no building. Truly an uninhabited island. You must have guessed it, my phone, not so smart of me, got wet and failed. I couldn't use Google Maps to see where we were which led me in to even more trouble. Bot-tom line I bought a cheap BLU smartphone for $128 in Curacao when my Samsung phone didn't fix itself when it was dry.
I will talk this September 11 meeting about setting up a new Android 4.4.1 phone, its limitations, the difficulties of restoring apps and communications. We'll look at ways by which this unthinkable problem can be minimized with better planning. As to what happened last meeting, I think I spent too much time on Pokemon. One member left, I think disgusted with this topic. The next day I uninstalled it from my phone! See previous Orange Bytes about my trepidations.
One nice thing about the new BLU phone is that it has two SIM card slots. I bought a 10-day SIM card with TELCEL for Mexico calls and data and used the SIM card from AT&T out of my wet phone for roam-ing from the USA. I'll show a new app called SIM management native to the BLU phone and some screenshot to show past history.
If you wish to be removed from the monthly MC SIG email, or know someone who wants to be added, please send the request to
bal@msn.com
. Make sure the subject line starts with NOCCC.
This SIG meets in Science 109 at 10:30 am.
---
Some Raffle Winners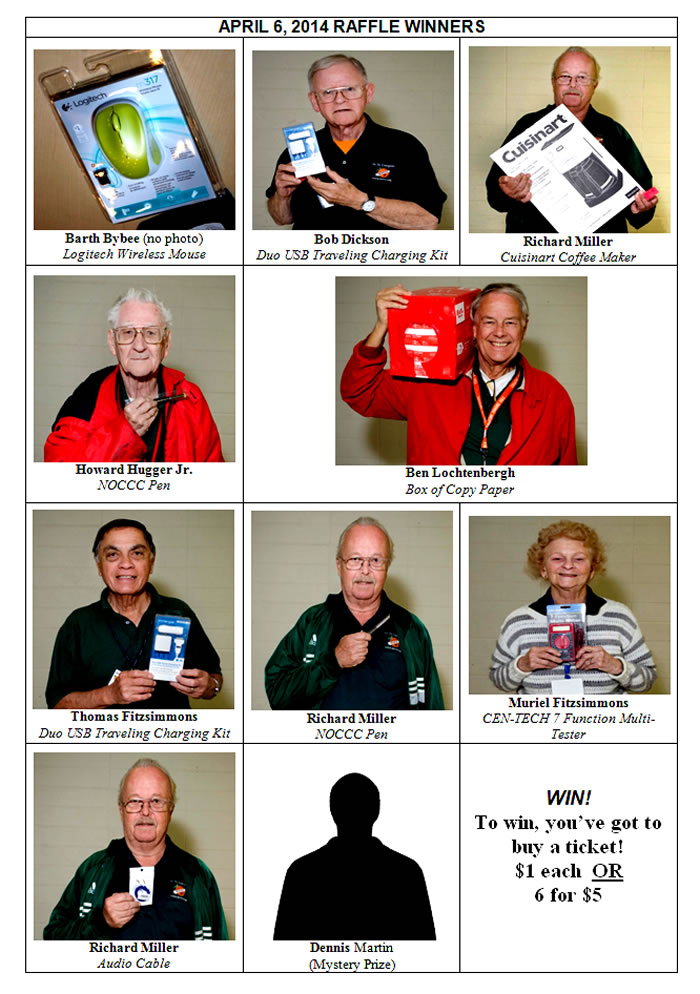 ---
---
---
---
---
---
---